Elect 2 Karen's and Michael Gaeta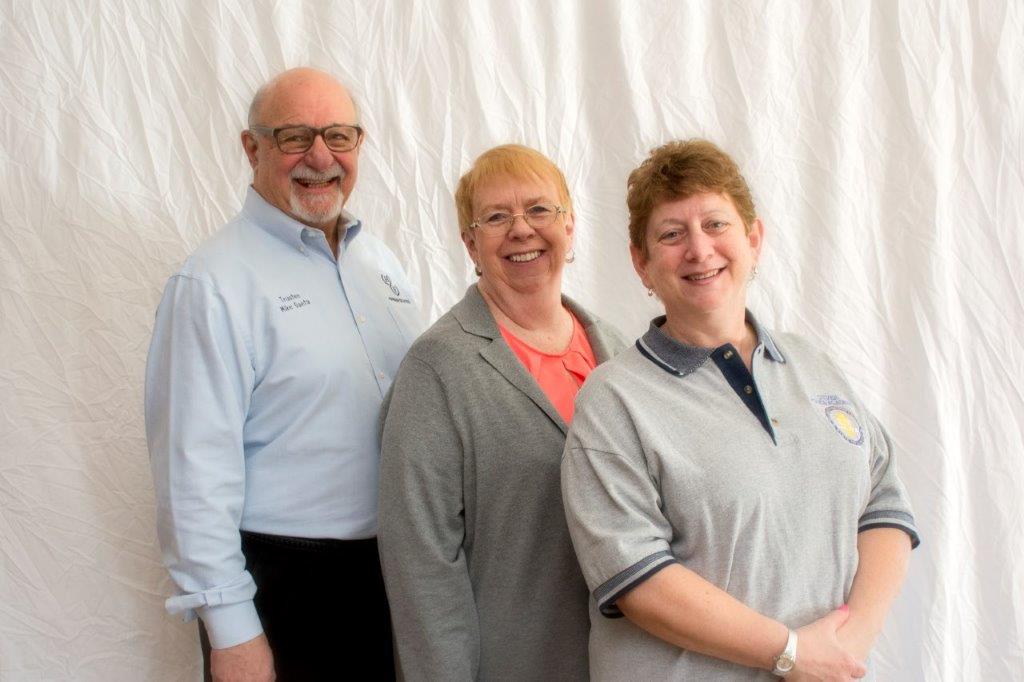 Meet your Village Trustees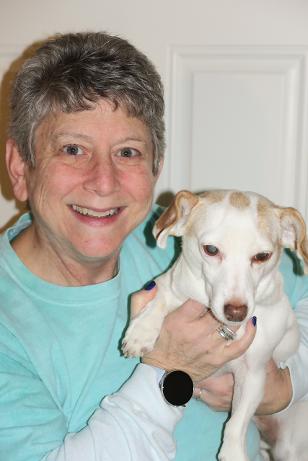 Karen J. Arnet
Hello, My name is Karen J. Arnet and I am 55 years old. I have grown up and lived in Hoffman Estates for the most part of my life. My house is my childhood house where my sisters and I grew up and My husband and I purchased the house after my father passed in 2002.

I attended Armstrong Elementary, John Muir, Eisenhower Jr High as well as a 1983 Graduate of Hoffman Estates High School (Go Hawks).
I have a jackshund (jack Russell/dachshund) named Spaulding who will be 8 years old come this January. I adopted him 2 years ago and cannot imagine my life without him now.
I am a widow as my husband of 19 years, Don, passed away 4 years ago. I miss him every day and our street is definitely not the same without him. Our neighbors always called him the Haddam Angel, because he always looked out for our neighbors.
I have been a Customer Service Representative for PLZ Aeroscience located in Downers Grove, IL , for the past 8 ½ years . We manufacture some of the greatest aerosols you can imagine, from the World's Best Glass Cleaner, to Stainless Steel Cleaner, Oven & Grill Cleaner and I can go on and on all day on everything we manufacture. It is a great company to work for.
Since 2003 I started volunteering in the Village with the Hoffman Estates Citizen Police Academy Alumni Association (I know, right? What a long title, HECPAAA.) Doing several events including Traffic control for the 4th of July, Working the booths at 4th of July, participating in drills or scenarios for the police & fire departments, Fishing Derby, Village Clean up day, Recyle day, and coordinator the volunteers for the Shop with a cop event held every December for the under privileged kids. Such a great event that brought so much joy to everyone. I am also on the Board of Directors for Barrington Square Homeowners Association and have helped coordinate the National Night Out Events, Our Annual open house/picnic as well as being involved with EMA and Windy City Bulls for a short time. My time has been very useful and beneficial as I have met so many great people in this Village while volunteering but also while I have been Village Trustee as well.
This will be my 2nd term running for Village Trustee and I can say without a doubt that the Board we have now is my 2nd family. I could not ask for a better group of people to be a part of. We support each other, we all try and go to all of the block parties, Eagle Scout Ceremonies, Ribbon Cuttings, Village Events.

Growing to Greatness is continuing in this Village and will continue to grow and bring more families to our community, more economic development coming in the very near future. Even though we are going through this very tough pandemic we support our community with all that we can.

In my spare time I love reading romance novels, taking long walks with Spaulding, Kayaking, Canoeing, hiking and biking.
Michael Gaeta
Married to Johanna for 60 years. Have 4 children, 6 grandchildren and 4 great grandchildren.
Attended Fenn Community College and Harper College.

Served in US Army for 2 years in Germany.

Owned and operated a retail meat market.

Retired from Food Service industry after 42 years in the corporate world. Held positions which include VP of Sales, VP of Marketing, and President.

President of International Food Service Executives Association (IFSEA) for 2 terms and served on the board of directors for several years.
Served on the board of directors of National Association of Catering Executives for 10 years.

Member of Chefs of Cuisine of Chicago for more than 35 years.

Member of the August Escoffier Society for over 30 years.

On the teaching staff at Elgin Community College in the Culinary Department.

Since 1999, own and operate 3 Seattle Sutton Healthy Eating Distributorships.
Private pilot with instrument rating since 1969 and have owned several airplanes.

Member of Civil Air Patrol (auxiliary of United States Air Force), present rank LT. Colonel.
Deputy Wing Commander of Illinois an74d Incident Commander for Search and Rescue missions.
Live at Haverford Place in Hoffman Estates and started the Homeowners Association in 2004 and served as first acting President and served as Chairman of the board.
Appointed to the Zoning Board of Appeals and selected by the Mayor and Trustees of Hoffman Estates to serve as Vice Chairman of the Planning and Zoning Board.
Member of the Senior Citizens Commission of Hoffman Estates.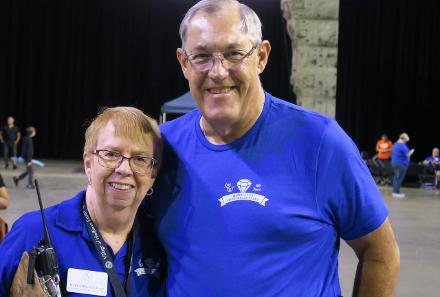 Karen V. Mills
My name is Karen Mills and I have been a resident of Hoffman Estates since 1978 when my husband Glenn moved me out here from Chicago. Having been born and raised within the city, it was a bit of an adjustment but as the years went on, I would have it no other way! I grew up in the shadows of De Paul University and then the friendly confines of Wrigley Field. I graduated from Loyola University with a Bachelor's of Science degree in Education. Soon after we moved here, I began working for our Homeowner's Association part time and have remained working here for over 35 years, the last 25+ years as the licensed Community Property Manager.
This job has given me much experience in areas that have helped me with my cherished position as a Village Trustee as property management can be compared to running a small village with budgeting, enforcement of rules, customer service and involvement.

We have enjoyed living in Hoffman Estates and raised three wonderful children, Richard, Heather and Laura. Unfortunately, we lost Heather suddenly two years ago to an unknown heart issue but were left with a wonderful Police Officer son-in-law Alan and her two small children. In addition, our son Rich and his wife Nicole gifted us with twins and our daughter Laura and her husband Nick also blessed us with two granddaughters. Grandchildren are such a joy!
I have always felt that you have no right to complain about something unless you become involved. When our two younger children were enrolled in our neighborhood preschool, I became involved and ended up President of the Preschool Board. When the kids were in school, I often volunteered to be a room mom. So when I had the chance back in 1985 I put in an application to become a member of the Hoffman Estates Plan Commission. I enjoyed being a part of the plan reviews for many of the major developments that came into town and learned so much of what goes into it. But when I was asked to take over as Chairman back in the 1987 I can remember the mayor telling me it would be a great experience, little did I know that one of my first major projects would be the Sears move to Hoffman Estates.
In 1992 a vacancy opened on the Village Board due to a resignation and I threw my name into the interview process. I was chosen by the Board to fill the Trustee spot and ran in my first election in 1993 receiving the most votes that year. And I have continued to be re-elected by the wonderful voters of this town since that year. I have tried my best to serve all residents of Hoffman Estates and in these trying times I feel that it is important that we continue with experienced individuals to keep this Village on the path to "growing into greatness" by being re-elected in 2021. And I have never been afraid to ask questions, even the hard ones when needed.
Over the past 28 years, I have served on all the various Board standing commissions, often as chair. I especially enjoyed last year's 60th Anniversary Committee co-chairmanship and being a part of our Transit Improvement Task Force which was involved with the award winning I-90/Barrington Road Transit Station.
But the job is not done. There are still goals that I hope to accomplish but only with your support on election day. Some of those goals are:
- Continued redevelopment of aging centers and new development of remaining parcels;
- Continued public improvements to Village streets;
- Continued support for our first responders so that they can provide excellent service;
- Continue working with staff to provide a workable budget during this fragile time;
- Continued working to provide a sustainable environment for our future and the future of our children.
Please help me to continue working forward for the betterment of all Hoffman Estates. I hope that I can count on your vote and support in 2021.

Elect 2 Karen's and Michael Gaeta
on April 6th!