Vote #1 on the ballot to keep Hoffman Estates first!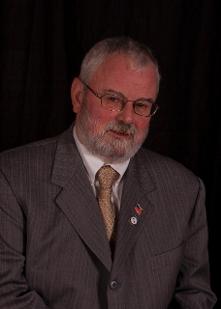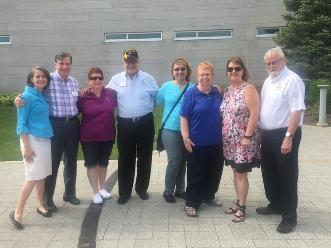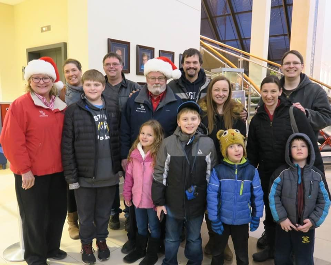 Bill is privileged to have 8 step children
and 12 grandchildren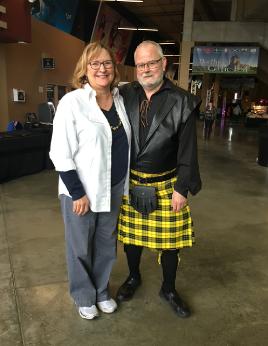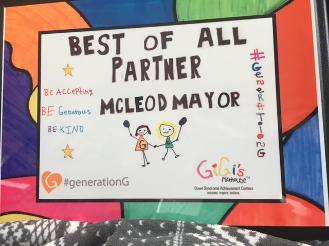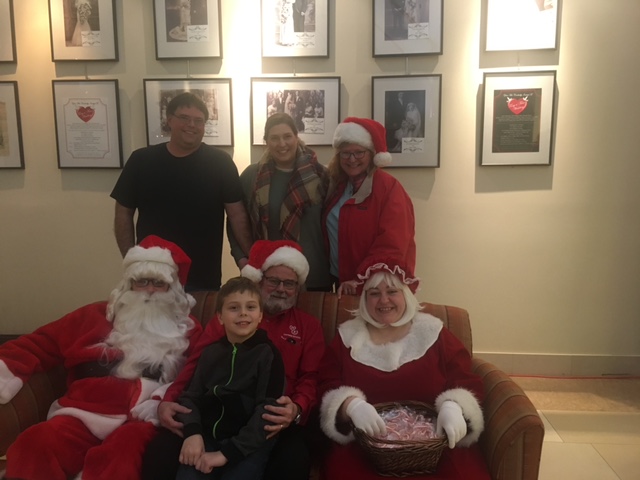 Village of Hoffman Estates, Illinois
Bill McLeod was elected to the office of Mayor in April 2001, after serving as Acting Mayor from September 2000 and Village Trustee since 1980. During his tenure, Mayor McLeod has dedicated himself to the growth and sustainability of Hoffman Estates in the areas of economic development and business retention, housing, infrastructure, and transportation. He has also prioritized intergovernmental relationships and is active on local, regional and state committees to ensure residents and business owners receive the best representation.
Mayor McLeod successfully advocated the creation of an Economic Development Committee and was instrumental in the creation of the Hoffman Estates Historical Museum. He helped spearhead and guide the development of the highly visible Barrington Interchange. In 2018 and 2019, Mayor worked with the Board and Village staff to secure a multi-million dollar deal with Somerset Development to convert the former AT&T campus into a thriving "metroburb" the likes of New Jersey's Bell Works. The approximately $200 million redevelopment plan will create an exciting, walkable downtown-style centerpiece for the village, complete with 1.2 million square feet of office space, 60,000 square feet of conference facilities, storage and amenities and 60,000 square feet of restaurant and retail space. Mayor McLeod is working for the further redevelopment of the Village Green as part of the Hoffman Estates entertainment district.
His area-wide service includes serving as a board member of the Schaumburg Regional Air Park, and representing the Village at the Northwest Municipal Conference where he previously served as President and as the Chair of its Economic Development Committee and Co-Chair of the Legislative Committee and Chair of the Transportation Committee. He is a member of the Transportation Steering Committee and Communications Committee with the United States Conference of Mayors. Mayor McLeod serves as a Director of the Joint Action Water Agency, represented Hoffman Estates for 20 years on the Regional Cable Group, and is a former director of the Greater Woodfield Convention and Visitors Bureau. Mayor McLeod is a long-standing supporter of the environment. He is one of 1,000 U.S. Mayors to sign The U.S. Conference of Mayors' Climate Protection Agreement. He is working for village sustainability and promoting wind and solar projects in the Village. Bike paths – both on-street and designated lanes – are a priority, especially those linking to the Barrington Road Pace Bus interchange. Mayor McLeod serves on Leadership committees for WINGS (Women in Need Growing Stronger) and the Children's Advocacy Center. He and the Village Board members visit every block party to listen to neighborhood concerns and issues. He was appointed as a board member to Cook County Suburban PACE in August of 2020.
Mayor McLeod was a small business owner for 35 years, served as a Legislative Assistant to an Illinois State Representative for 4 years, was a board member of the Greater Chicagoland Parents of the Hearing Impaired, and was President of the Castleford/Hearthstone Homeowners Association.
Mayor McLeod and his wife Joane enjoy spending time with their combined eight children and twelve grandchildren. Mayor McLeod's hobbies include reading, walking and history.
Revised 8/13/2020
Re-Elected Mayor: April 2005, April 2009, April 2013, April 2017
Elected Mayor: April 2001
Acting Mayor: September 2000-April 2001
Village Trustee: September 1980-April 2001
Mayors' Institute on City Design (Mayoral Participant 2017)
Board Member / Suburban PACE (appointed 2020)
NWMC: President
Member Executive Board of Directors
Former Chair Economic Development Committee
Co-Chair Legislative Committee
Member, Former Chair Transportation Committee
Member U.S. Conference of Mayors Transportation & Infrastructure Committee and Member Tourism
Member National League of Cities Transportation Steering Committee
Leadership Board Member WINGS (Women in Need Growing Stronger) – 2002 to Present
Leadership Board Member Children's Advocacy Center of North and Northwest Cook County – 2014 to Present
Former Board Member Northwest Suburban Boy Scout Council
2007 Distinguished Citizen Award Northwest Suburban Boy Scout Council
2010 Silver Beaver Award Recipient
STAR LINE: Northwest Corridor Steering Committee Chair
NON-Partisan Village Elections Co-Chair 1984
Village Manager Referendum Chair 1997
Regional Cable Group Chair and member for 20 years
E-911 Referendum Chair 1989
Greater Woodfield Convention and Visitors Bureau - Former Director
Schaumburg Regional Air Park - Member
Castleford Hearthstone HOA - Former President
Greater Chicagoland Parents of the Hearing Impaired
Co-Owned Paralegal Messenger Service 1971 – 2005